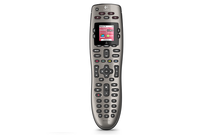 One of my favorite websites, The Wirecutter, has listed the Logitech Harmony 650 as the best Universal Remote Control.
We 100% agree!  If you want a single remote to eliminate up to 8 other remotes, the Harmony 650 is tough to beat!
The only reason you might want a different remote is if you don't have line-of-sight with your equipment (an IR extender or a RF remote such as the Harmony Ultimate can fix that) or if you need to control automation devices such as lighting, blinds, etc.
You can read the Wirecutter's in-depth review here.
Logitech Universal Remote Controls are available from Audovation.  That's us!  We can help with setup and programming too!